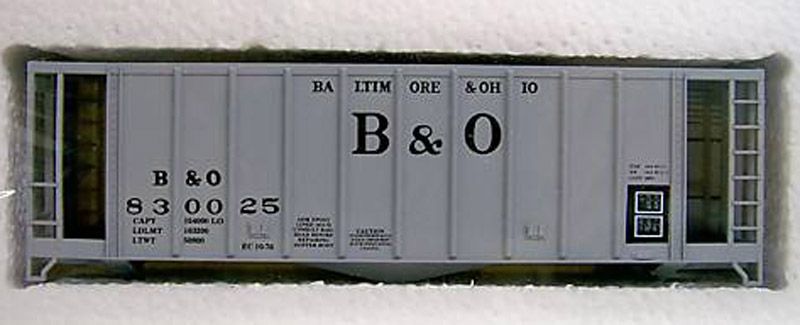 39-foot Single-Bay Airslide Covered Hopper
Baltimore & Ohio
No. 932-4604 -1991 Release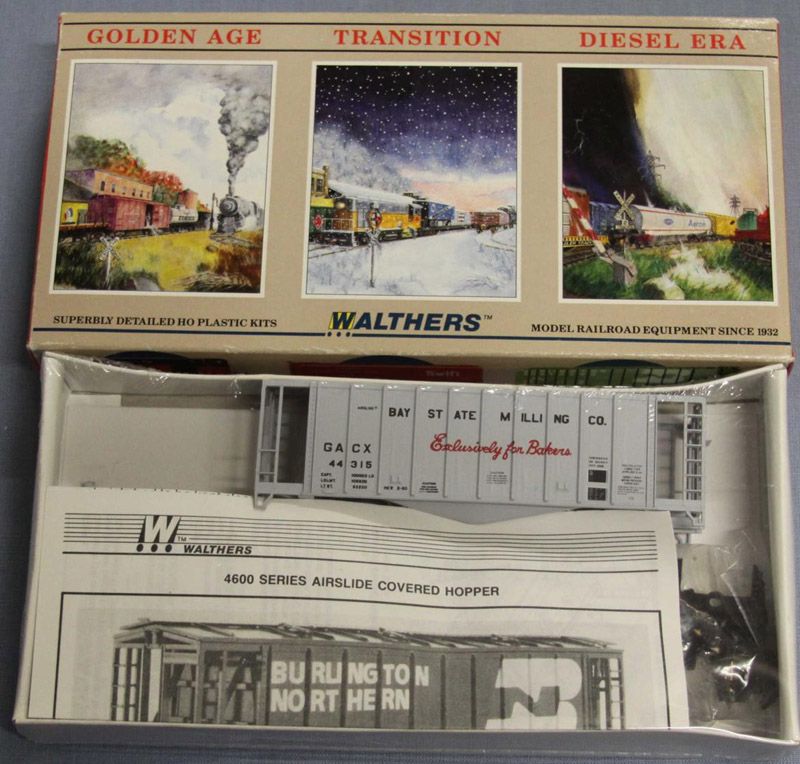 39-foot Single-Bay Airslide Covered Hopper Kit
Bay State Milling
No. 932-4618 -1996 Release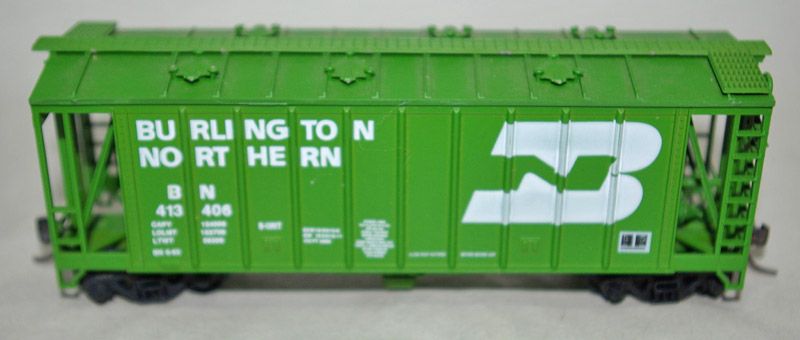 39-foot Single-Bay Airslide Covered Hopper
Burlington Northern
No. 932-4603 -1991 Release
39-foot Single-Bay Airslide Covered Hopper Kit
Centennial Mills
No. 932-4613 -1996 Release
39-foot Single-Bay Airslide Covered Hopper
Champion Spark Plugs
No. 932-4611 -1991 Release
39-foot Single-Bay Airslide Covered Hopper
Chessie System -C&O
No. 932-4609 -1991 Release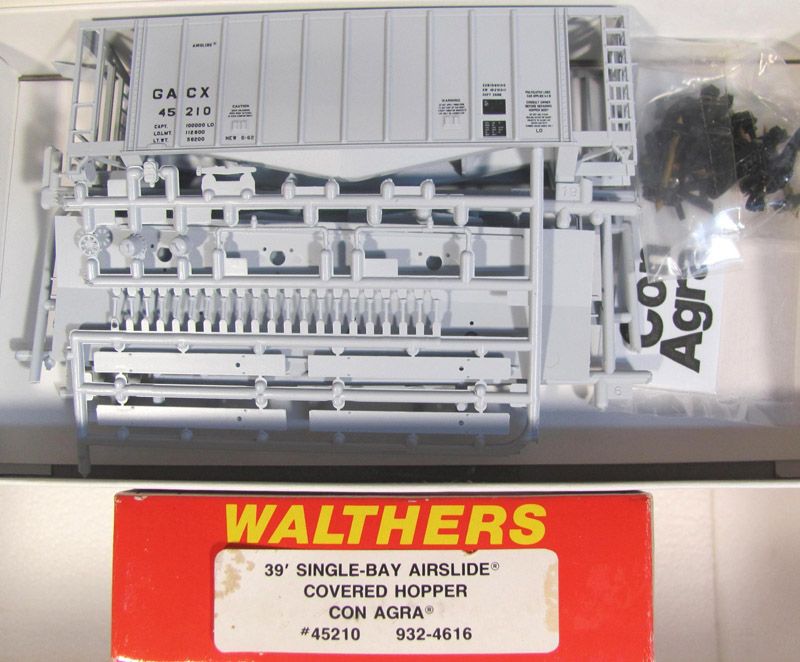 39-foot Single-Bay Airslide Covered Hopper Kit
Con Agra
No. 932-4616 -1996 Release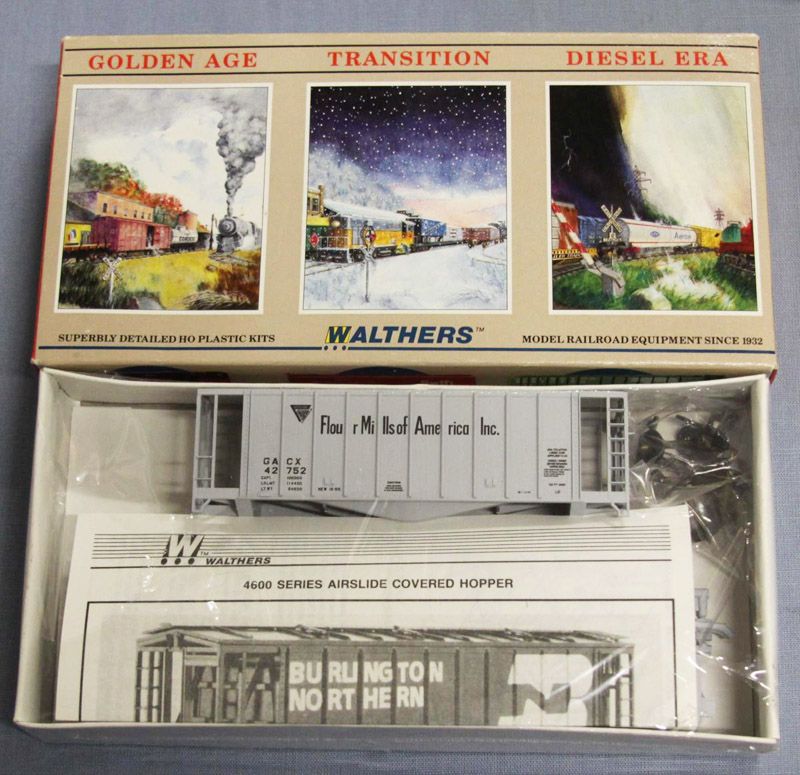 39-foot Single-Bay Airslide Covered Hopper Kit
Four Mills of America
No. 932-4614 -1996 Release
39-foot Single-Bay Airslide Covered Hopper
Golden Loaf Flour
No. 932-4605 -1991 Release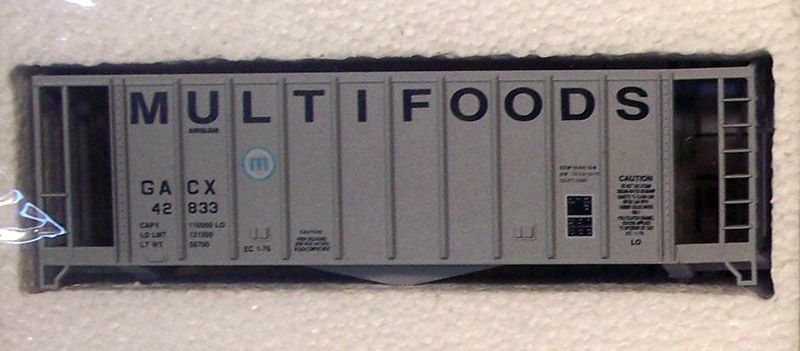 39-foot Single-Bay Airslide Covered Hopper
Multi-Foods (gray)
No. 932-4606 -1991 Release
39-foot Single-Bay Airslide Covered Hopper
Milwaukee Road
No. 932-4608 -1991 Release
39-foot Single-Bay Airslide Covered Hopper Kit
Nebraska Consolidated Mills
No. 932-4615 -1996 Release
39-foot Single-Bay Airslide Covered Hopper
Pillsbury (gray)
No. 932-4612 -1991 Release
39-foot Single-Bay Airslide Covered Hopper
Santa Fe
No. 932-4602 -1991 Release
39-foot Single-Bay Airslide Covered Hopper
Soo Line
No. 932-4601 -1991 Release
39-foot Single-Bay Airslide Covered Hopper
Southern Railway (gray)
No. 932-4610 -1991 Release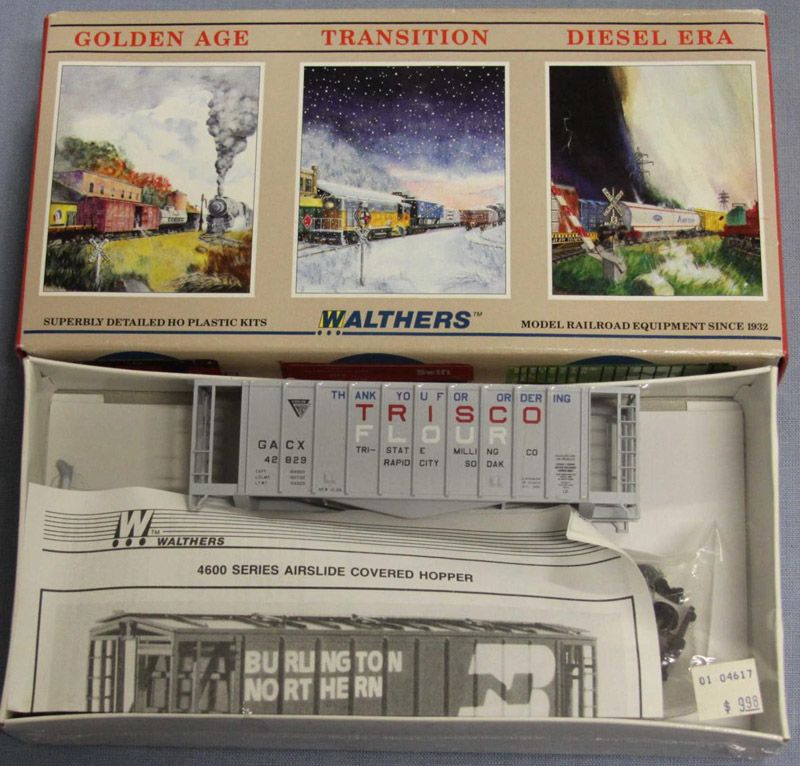 39-foot Single-Bay Airslide Covered Hopper Kit
Trisco Flour
No. 932-4617 -1996 Release
39-foot Single-Bay Airslide Covered Hopper
Union Pacific (gray)
No. 932-4607 -1991 Release
39-foot Single-Bay Airslide Covered Hopper Kit
Undecorated
No. 932-4600 -1991 Release
Introduced by Walthers in 1991 is a General American prototype 39-foot Single Bay Airslide Hopper kit. Original roadnames included six offerings: Baltimore & Ohio, Burlington Northern, Golden Loaf Flour, Multi-Foods, Santa Fe, and Soo Line. For these six roadnames, three car numbers were produced for each. This is among the earlier examples of multiple car numbers being offered per scheme. An Undecorated kit was also released in 1991. The model retailed for $9.98.

Mid-1991 saw a second release of 39-foot Single Bay Airslide kits. This group contained six new roadnames: Champion Spark Plugs, Chessie System with C&O reporting marks, Milwaukee Road, Pilsbury, Southern Railway, and Union Pacific.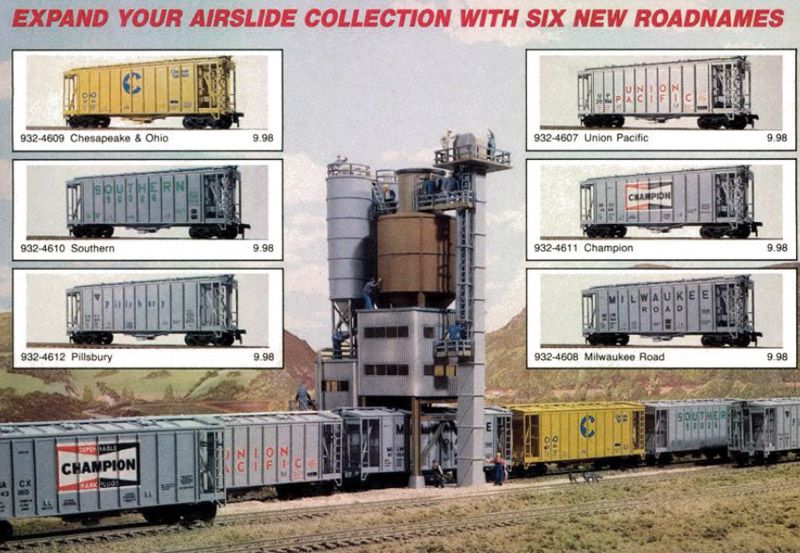 For 1996, Walthers adds six new roadnames (Centennial Mills, Flour Mills of America, Nebraska Consolidated Mills, Con Agra, Trisco Flour, and Bay State Milling) for its General American 39-foot Single-Bay Airslide. The model was offered in kit form only and priced at $9.98 for this release.