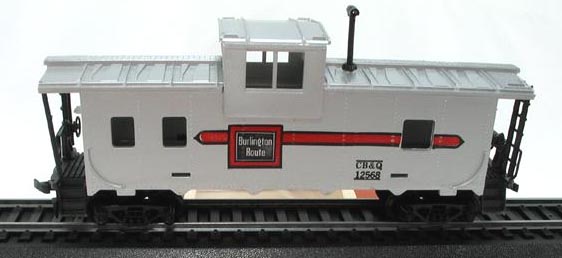 Burlington
(No.328-L)
Tony Lucio image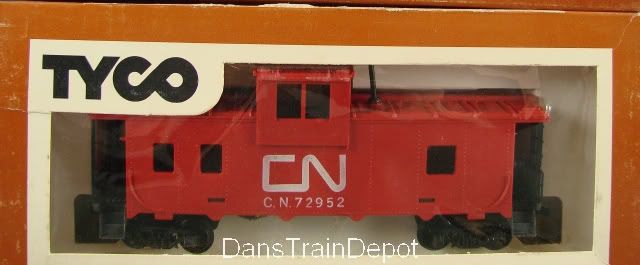 Canadian National
(No.328-)
Not among the cataloged TYCO Caboose models. This CN Extended Vision Caboose was produced for the Canadian market.
eBay auction image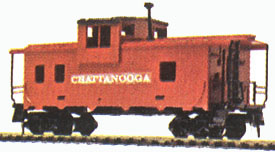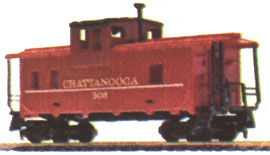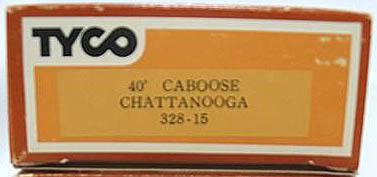 Chattanooga
(No.328-15)
The first Chattanooga example pictured above represents TYCO original catalog image for the model and doesn't correspond to production run examples. The typical wide vision Chattanooga is seen second and includes a white horizontal stripe along the body and the roadnumber 506.
Also shown is the TYCO box flap demonstrating the 328 stock numbering. TYCO did not refer in its catalogs to the wide vision model of the caboose with the 328 series, but used the same 327 number as found on the streamline cupola model.
Thanks to Tony Lucio for box image and information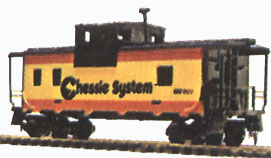 Chessie System
(No.328-03)
The wide vision Chessie System caboose is lettered for C&O and carries the roadnumber 3323.

The Extended-Vision Cupola Chessie System Caboose is lettering for C&O and carries the roadnumber 3323.