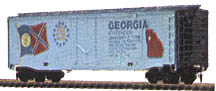 Georgia
(No.363-D)
(1975 and 1976)
New Hampshire
(No.363-E)
(1975 and 1976)

New York
(No.363-F)
(1975 and 1976)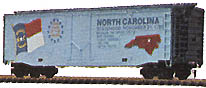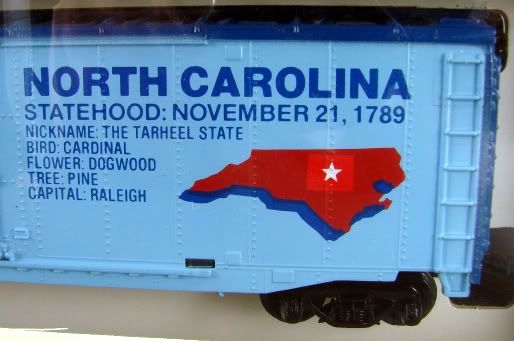 North Carolina
(No.363-C)
TYCO includes its North Carolina Box Car in two concurrent product catalogs (1975-76 and 1976). The first image is from a TYCO catalog and shows the car with the open-step tooling. The second image providing a look at the state related information also shows that the car was issued with the filled-in or closed-step tooling.
TYCO Catalog and eBay auction images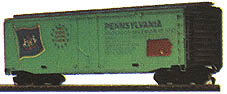 Pennsylvania
(No.363-B)
(1975 and 1976)
Rhode Island
(No.363-A)
(1975 and 1976)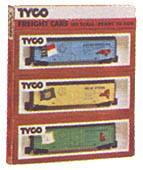 3-pack State of Union Cars
(No.57)
Though TYCO refers to the 363-numbered series as Commemorative Box Cars, in its 3-pack set they are called State of Union Cars. The catalog notes that the set included three assorted examples from the 363-series, so there may be variation in the contents of these sets. The retail is listed at $8.50 for the set in both the 1975-76 and 1976 catalogs.
TYCO catalog image