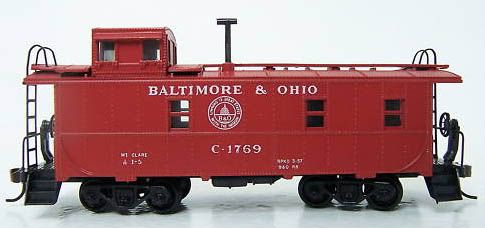 Standard Caboose
Baltimore & Ohio
No. 228 -Kit -1957 Release
No. 328 -RTR -1957 Release
No. 1255 -Kit
No. 2255 -Ready To Run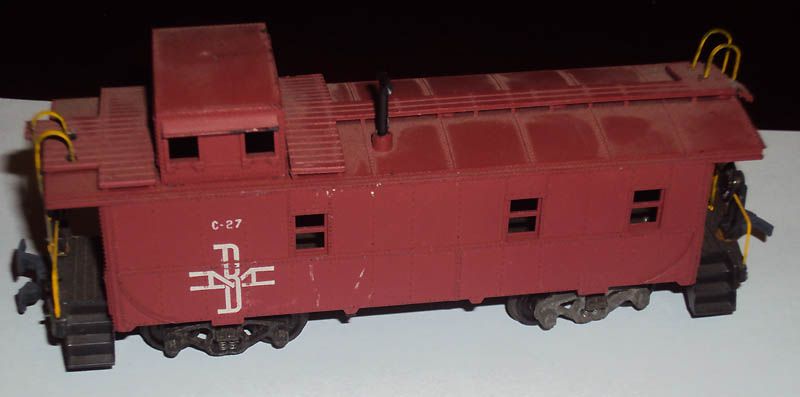 Standard Caboose
Boston & Maine
No. 1263 -Kit
No. 2263 -Ready To Run
Standard Caboose
Canadian National
No. 1262 -Kit
No. 2262 -Ready To Run

Standard Caboose
Chesapeake & Ohio
No. 1265 -Kit
No. 2265 -Ready To Run
Standard Caboose
Chicago, Burlington & Quincy
No. 1254 -Kit
No. 2254 -Ready To Run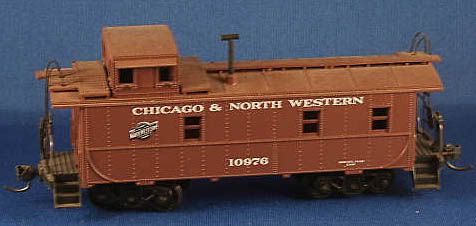 Standard Caboose
Chicago & North Western
No. 1267
Standard Caboose
Denver & Rio Grande Western
No. 1258 -Kit
No. 2258 -Ready To Run

Standard Caboose
Great Northern
No. 1260 -Kit
No. 2260 -Ready To Run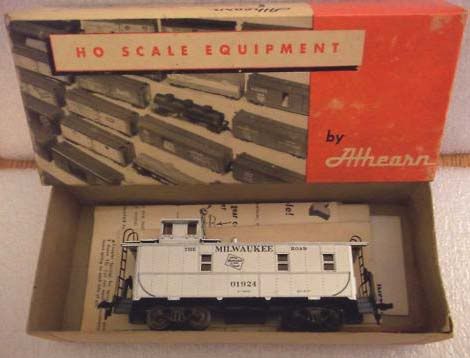 Standard Caboose
Milwaukee Road -Silver
No. 1256 -Kit
No. 2256 -Ready To Run

Standard Caboose
Milwaukee Road -Orange
No. 1256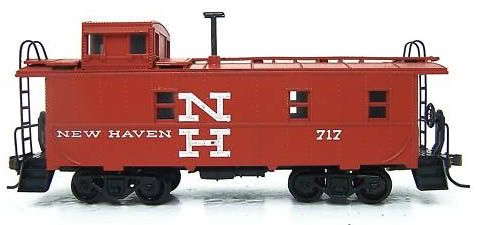 Standard Caboose
New Haven
No. 1259 -Kit
No. 2259 -Ready To Run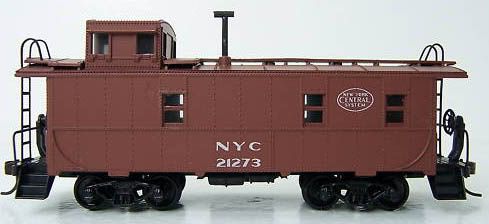 Standard Caboose
New York Central
No. 1268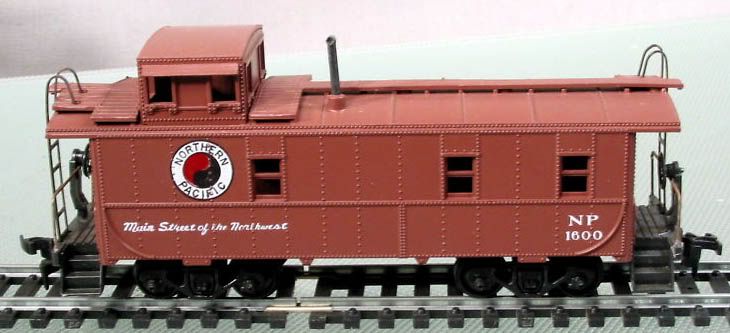 Standard Caboose
Northern Pacific
No. 1266 -Kit
No. 2266 -Ready To Run

Standard Caboose
Pennsylvania Railroad
No. 1253 -Kit
No. 2253 -Ready To Run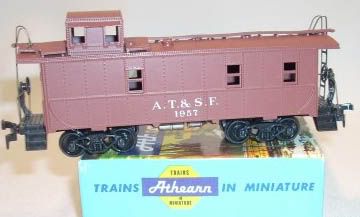 Standard Caboose
Santa Fe
No. 1250 -Kit
No. 2250 -Ready To Run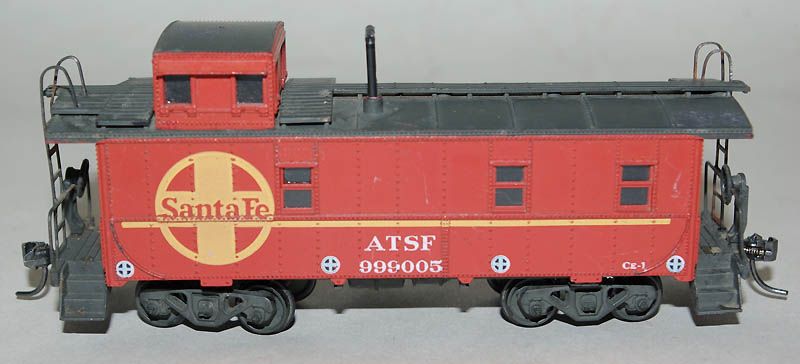 Standard Caboose
Santa Fe -New
No. 1269
Standard Caboose
Southern Pacific
No. 1251 -Kit
No. 2251 -Ready To Run
This silver Trailer-Flatcar Service lettered Southern Pacific model was the first scheme issued by Athearn and dates to 1957. Both kit and ready to run examples exist for this version.

Standard Caboose
Southern Pacific
No. 1251
Standard Caboose
Union Pacific
No. 1252 -Kit
No. 2252 -Ready To Run
Standard Caboose
Wabash
No. 1261 -Kit
No. 2261 -Ready To Run
Standard Caboose
Undecorated
No. 1249
This April 1957 ad talks about the "New Athearn Realism" of the 40' Box Car and Caboose models. The standard cupola Caboose model was the first regular caboose offering in the company line and dates to the late '50s.

The Caboose was produced in ready to run and kit form, until Athearn's mid-'60s move away from R-T-R offerings.

Taking a look at the 1957 Athearn catalog, we find three-digit stock numbers in use for the Caboose and other company offerings. For $1.29 in '57, Athearn lists an undecorated kit in two verions: Red (No. 211) and Silver (No. 222). The 1957 asking price for decorated Caboose kits, which included six roadnames (ATSF, SP, UP, PRR, CB&Q, and B&O) was $1.89. Ready To Run examples matched the same six roads and sold for $2.49.

The 1962-63 Athearn catalog shows an illustration of the New Haven example and lists the fully assembled model with a $2.29 retail and the kit selling for $2.09. The roster of Caboose models by the early 1960s included: ATSF, SP, UP, PRR, CB&Q, B&O, MILW, D&RGW, NH, GN, Wabash, CN, B&M, C&O, NP, and Virginian.

January 1949's Model Railroader includes plans for Santa Fe's 1875-1978 numbered caboose fleet. These drawings may have served as the template for the tooling of Athearn's model, as details match up between the two examples.