Bay Window Caboose
Baltimore & Ohio
No. 1287 -1968 Release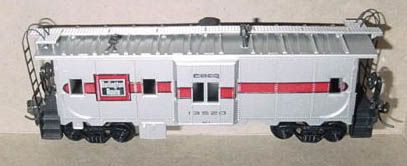 Bay Window Caboose
Chicago, Burlington & Quincy
No. 1288 -1968 Release

Bay Window Caboose
Chicago & North Western
No. 1289 -1968 Release
Bay Window Caboose
New Haven
No. 1290 -1968 Release
Bay Window Caboose
New York Central
No. 1291 -1968 Release
Bay Window Caboose
Pennsylvania
No. 1292 -1968 Release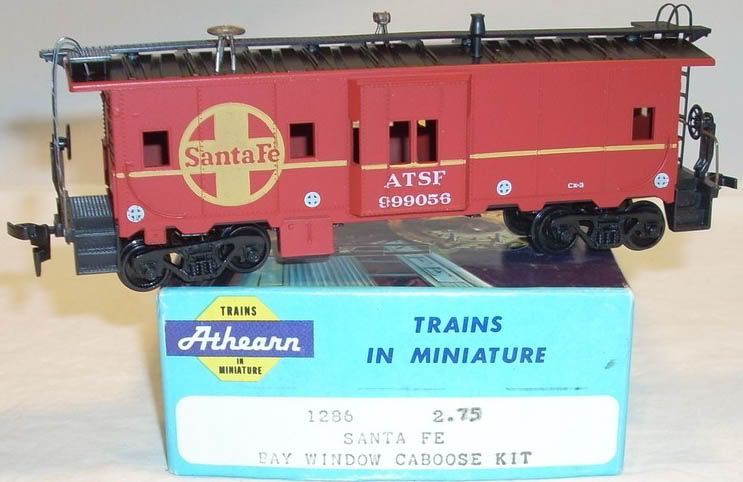 Bay Window Caboose
Santa Fe
No. 1286 -1968 Release
Bay Window Caboose
Southern Pacific
No. 1293 -1968 Release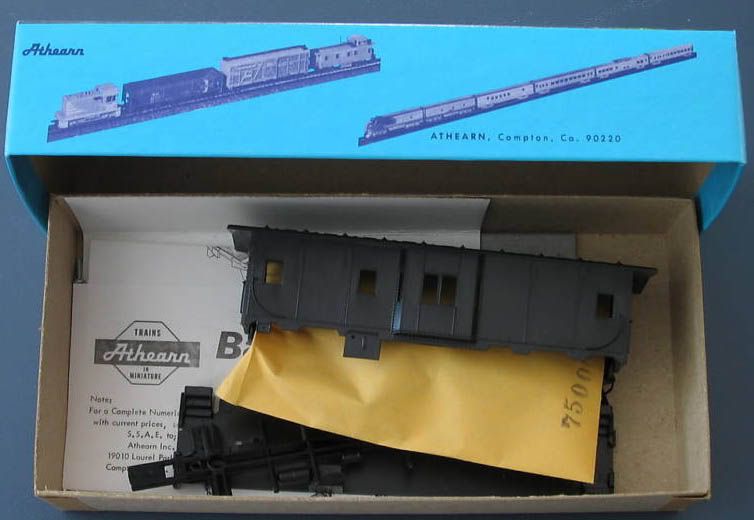 Bay Window Caboose
Undecorated
No. 1285 -1968 Release
This ad is from the spring of 1968 for the new Athearn Bay Window Caboose model at the time of its announcement and introduction. Based on a Southern Pacific prototype, the Bay Window Caboose would be the second caboose offering, following 1957's Standard Caboose. The Wide-Vision Caboose was third and arrived in 1974.

The Bay Window Caboose misses Athearn's original ready to run days, but you could find the CB&Q and SP examples fully assembled in Cox train sets beginning in 1971-1975.

Eight roadnames make up the 1968 introduction and a dozen years later that was still what was listed for this model. The only variation I find is the Santa Fe example listed as Tuscan Red in 1968 and later is the typical brighter Caboose Red. The model was sold in kit form for $2.49 at its 1968 introduction. You'll find it reviewed in the July 1968 edition of Model Railroader magazine.