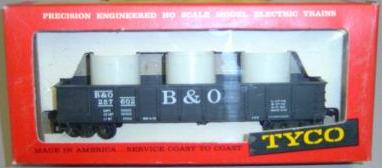 Gondola
Baltimore & Ohio
No. T310-A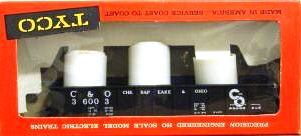 Gondola
Chesapeake & Ohio
No. T310-E
Gondola
Monon
No. T310-F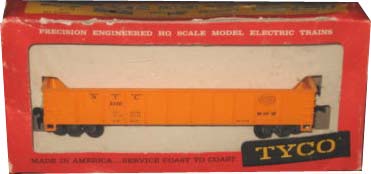 Gondola
New York Central
No. T310-G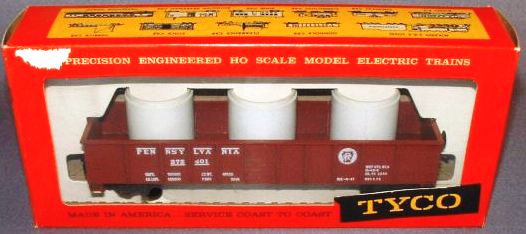 Gondola
Pennsylvania
No. T310-B

Gondola
Rock Island
No. T310-D
Gondola
Union Pacific
No. T310-H

The 1960 through 1965-66 TYCO catalogs list the retail price of $2.29 for this freight car.

In 1963-64, TYCO adds a gondola car kit, #K310A thru #K310H, for each of the various roadnames available in the ready-to-run model priced at $1.49 each. The gondola kit is also found in the 1964-65 catalog priced at $1.49. For 1965-66, the Gondola kit, #K310A thru #K310F, is priced at $1.69 each.
Mantua introduces plastic freight cars beginning in 1954. The first three bodystyles made of injection-molded plastic are the company's box car, stock car, and this gondola model.
View TYCO's Instruction Sheets for the Gondola by clicking on either of the thumbnail images below...