Bunk Car
Atomic Energy Commission
No. T321-E -1964 Release

Bunk Car
New York Central
No. T321-C -1960 Release
Bunk Car
Pennsylvania Railroad
No. T321-B -1960 Release
Bunk Car
Reading
No. T321-D -1960 Release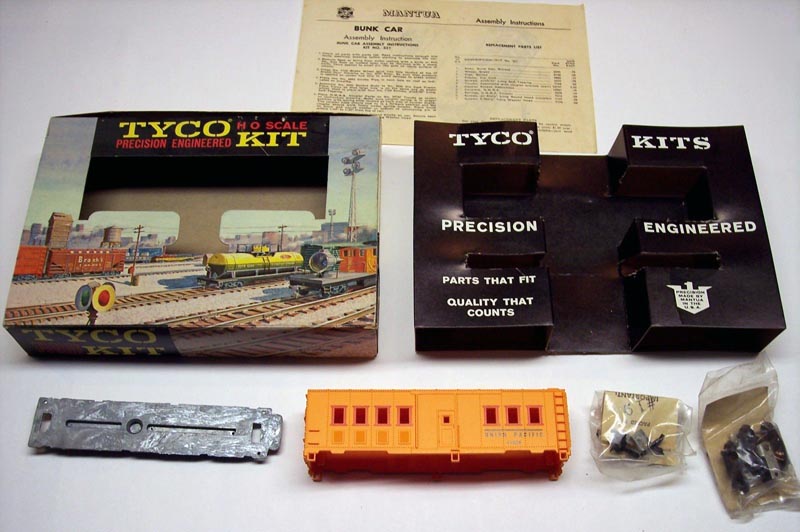 Bunk Car
Union Pacific
No. T321-A -1960 Release
The 1960, 1961, 1962-63, 1963-64, 1964-65 and 1965-66 TYCO catalogs list the retail price of $2.49 for this freight car.

The Bunk Car is found in kit form, #K321A thru #K321D, priced at $1.69 in the 1963-64. Only one kit, #K321B, is presented in the 1964-65 catalog at $1.69. The Bunk Car kit, #K321B, is $1.98 in the 1965-66 catalog.

This car is also listed at times as "Gandy Dancer" Bunk Car.