41' Steel Box Car
Baltimore & Ohio -Timesaver
-1992 Release
41' Steel Box Car
Boston and Maine
No.0906
41' Steel Box Car
Burlington Northern
No. 0916

41' Steel Box Car
Canadian National
No. 0917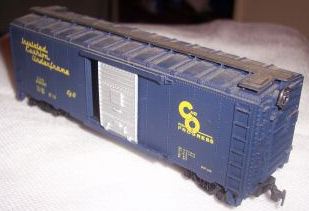 41' Steel Box Car
Chesapeake and Ohio
No. 0901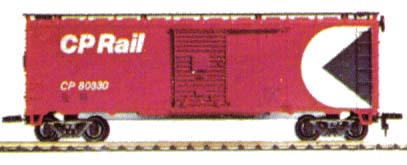 41' Steel Box Car
CP Rail
No. 0915

41' Steel Box Car
Illinois Central
No.0904
41' Steel Box Car
Penn Central
No.0903
41' Steel Box Car
Reading
No. 0905
41' Steel Box Car
Rio Grande -Cookie Box
-1992 Release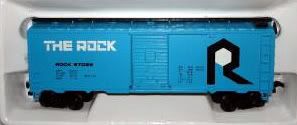 41' Steel Box Car
The Rock
No. 0910
41' Steel Box Car
Santa Fe
No. 0902
No. 43-1000-02
The above example is a 1980s Bachmann production and carries the stock number 43-1000-02 on its box flap.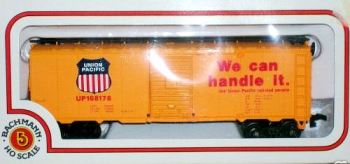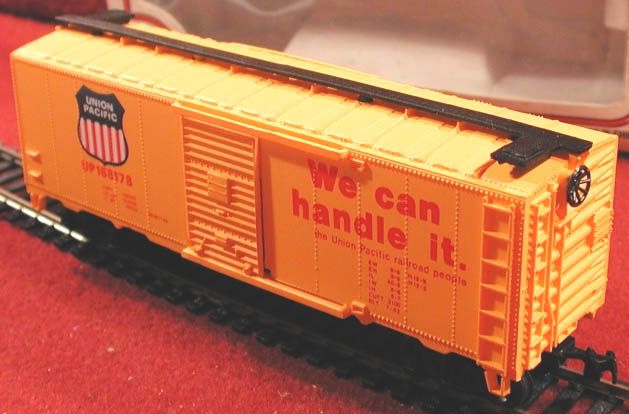 41' Steel Box Car
Union Pacific
1983-1990 No.43-1000
Bachmann's 41' Steel Box Car is among the first group of HO-scale rolling stock offerings in the company's 1970 product catalog. Five roadnames, B&M, C&O, IC, Reading, and Santa Fe made up the original group of Bachmann 41' Steel Box Cars. The Burlington Northern, CP Rail, Penn Central offerings were new additions to this car's line in the 1972 Bachmann catalog. The '72 catalog lists this car with a $2.50 suggested retail price.