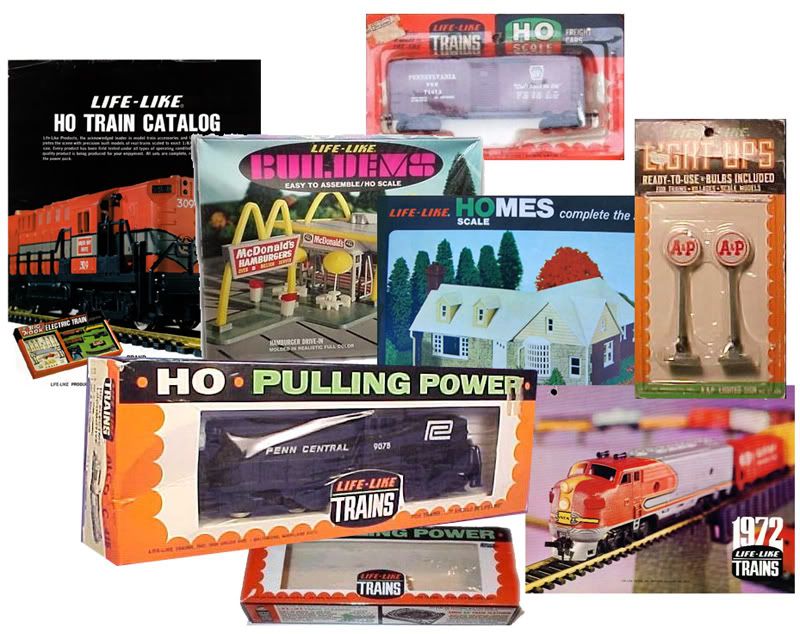 Black and Orange
As far as I know, this style packaging is the initial one Life-Like utilized for its HO-scale train line. The Life-Like HO-scale model train line arrives with the purchase of the Varney line. The round oval Life-Like logo is associated with this early '70s look.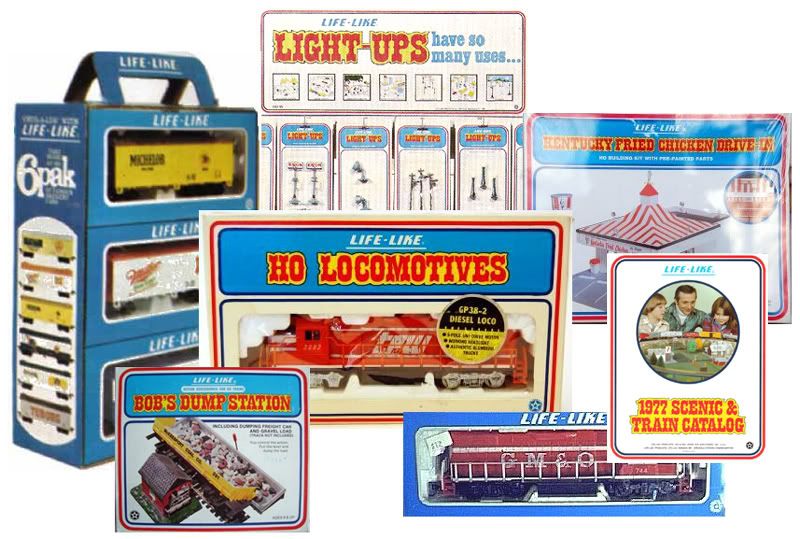 Circus/Family
Life-Like's 1977 product catalog is the first one to feature the red and blue pinstripes with circus style lettering. This look stays until the early '80s. A Life-Like sheet included with the 1977 catalog refers to this style as "New Life-Like 'Family' Packaging Image." The look is somewhat shortlived, Life-Like moves to another look in 1980.
Precision Engineered
The 1980 catalog brought in a refined look to the late '70s circus design. Life-Like included "Precision Engineered" along with their logo on boxes and retained from the Circus/Family design were the red and blue pinstripes.