Above, the recalled Life-Like BUILDEMS series McDonald's kit from 1970. This McDonald's remains the only HO-scale kit to be produced to date for one of the world's largest chains. Life-Like used the BUILDEMS name through the late '70s.
Below, how the well appointed Life-Like dealer's shelf would look in the mid-1970s. Life-Like's "circus" packing arrives in the mid-'70s. The term "circus" is a reference to the font and coloring of the item's titles on the packaging. This "circus" style packaging remained with Life-Like until the early '80s.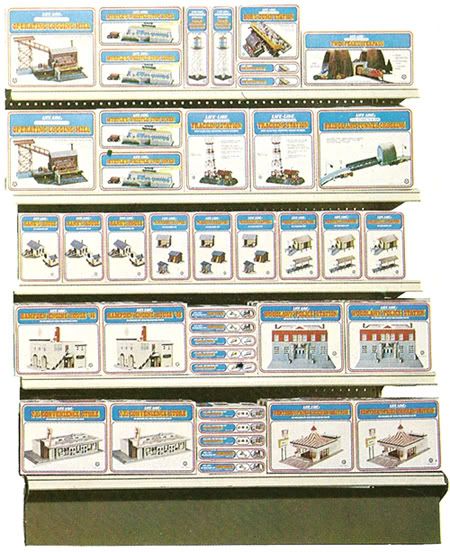 The 1970s "circus" packaging gave way to red and blue pinstripes in the early 1980s. Below is the Woodlawn Police Station as it appeared in the early 1980s packaging...