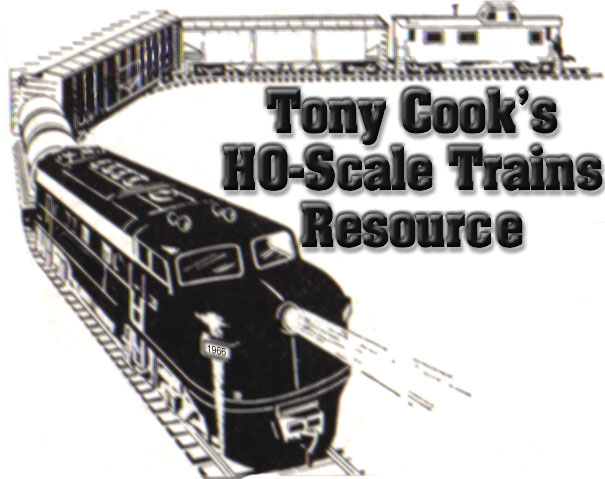 WHAT IS THIS SITE...
The mission of the HO-Scale Trains Resource is to provide information relating to the history of ready-to-run model trains.
This site works toward the fulfillment of this mission through the construction of websites displaying, detailing, and describing model train offerings of the past. Specific product lines are presented with their own individual websites that provide the viewer with a look at what each company offered the model railroading hobby.
The HO-Scale Trains Resource provides this information to visitors thanks to generous donations of materials and funds that enable the websites to exist, grow and remain available online.

Launched in 2000 with the TYCO Trains Resource, The HO-Scale Trains Resource has for over a decade been dedicated to being the foremost online resource of information regarding ready-to-run 1/87th model trains in the world.
HOW IT WORKS...
Venturing down the left column, you'll find the names of various HO-scale train makers. Each page gives a brief description of what is found on those specific sites. Links are presents on each page to transport you directly to the various sites.