Action Accessory
Remote Control Bascule Bridge
No. 3026 -1976 Release
For 1977, the name is Remote Control Bascule Bridge and the item is pictured with the familiar The Rock U-boat. The price goes up to $20 with the 1978 Bachmann catalog and the picture provided above is taken from that year's catalog. This item last appears in the 1981 product catalog.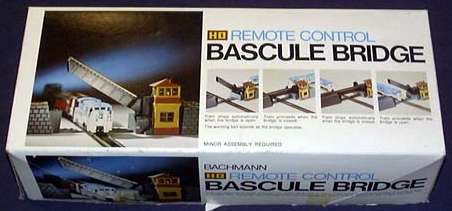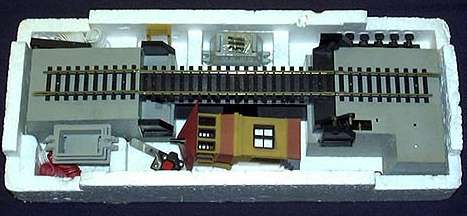 Bachmann first shows its HO-Scale Bascule Bridge in the 1976 product catalog among Operating Accessories. Display with an artist's rendition of the item and not an actual picture, this accessory is that year called Operating Bridge and carries stock number 3026 and a retail price of $15. The 1976 catalog image is presented above.
This release debuts at the Hobby Industry of America trade show held in Chicago in January 1976.