GP40 Diesel
Chessie System
No. 7032 -1976 Release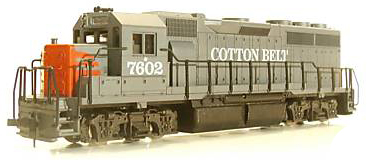 GP40 Diesel
Cotton Belt
No. 7037 -1976 Release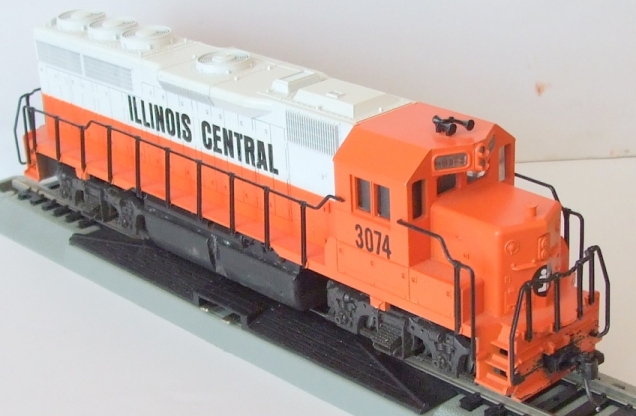 GP40 Diesel
Illinois Central
No. 7033 -1976 Release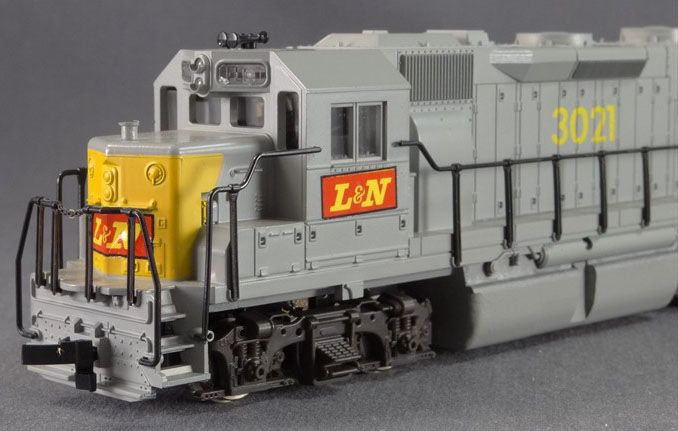 GP40 Diesel
Louisville & Nashville
No. 7035 -1976 Release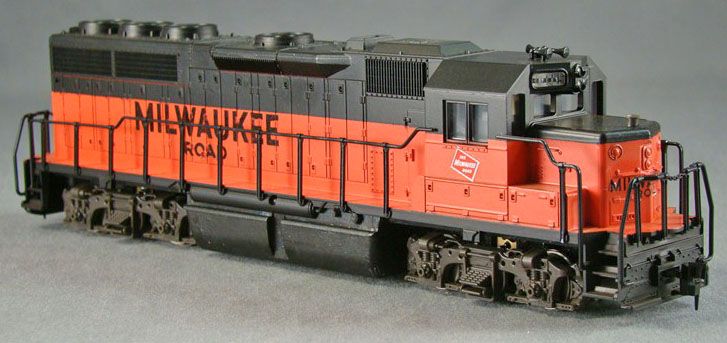 GP40 Diesel
Milwaukee Road
No. 7034 -1976 Release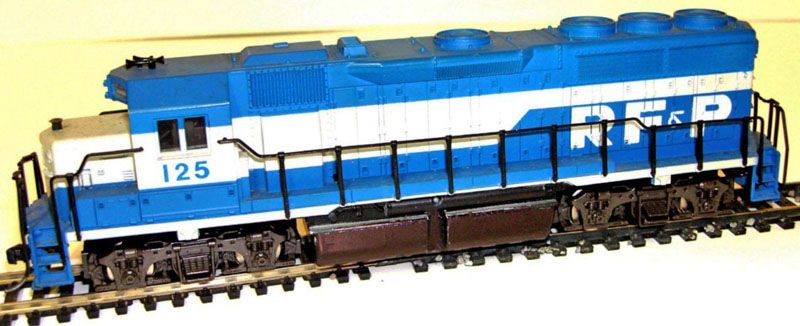 GP40 Diesel
Richmond, Fredericksburg & Potomac
No. 7030 -1976 Release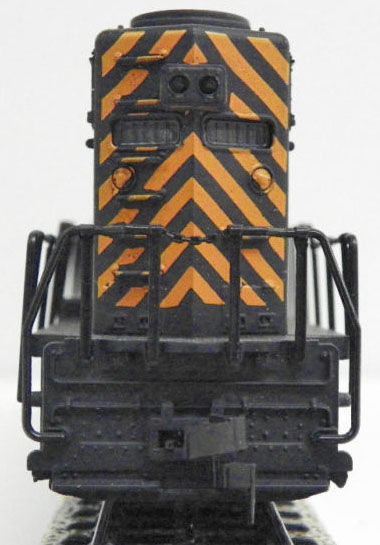 GP40 Diesel
Rio Grande
No. 7038 -1976 Release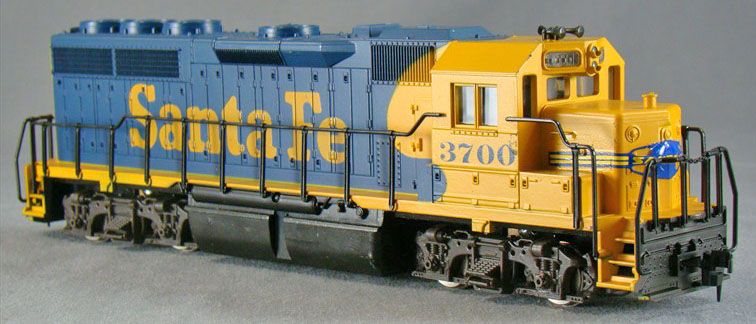 GP40 Diesel
Santa Fe
No. 7031 -1976 Release
Santa Fe did not originally purchase EMD's GP40, but did roster one for a time in the 1980s. The one and only Santa Fe GP40 came into being after the purchase of the TP&W in 1983. So the 1976 Atlas model was ahead of its time. Read more about Santa Fe's Lone GP40. The Atlas roadnumber of 3700 turned out to be incorrect, as Santa Fe originally numbered the ex-TP&W GP40 3461. It later was numbered 2964 and had a fiery death in a wreck in 1988.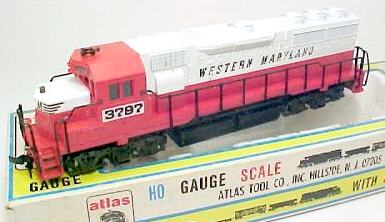 GP40 Diesel
Western Maryland
No. 7039 -1976 Release

GP40 Diesel
Undecorated
No. 7036 -1976 Release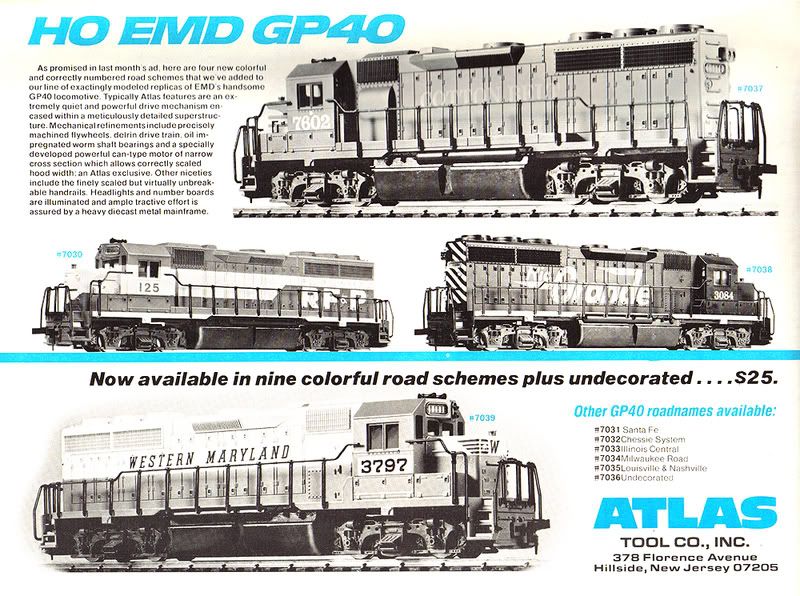 The above ad was the inside back cover of the December 1976 edition of Railroad Model Craftsman magazine.

The GP40 returns in early 1990 as an American-made Con-Cor offering. An ad for Con-Cor initial GP40 offering may be found above.