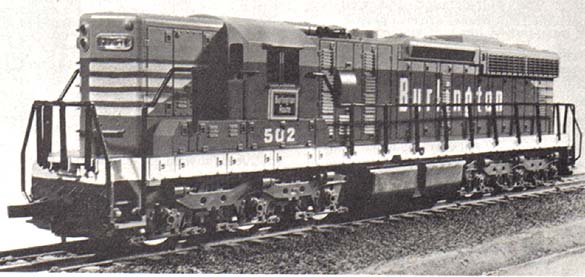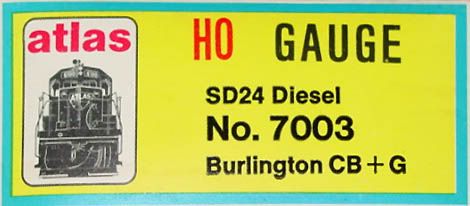 SD24 Diesel
Burlington
No. 7003 -1975 Release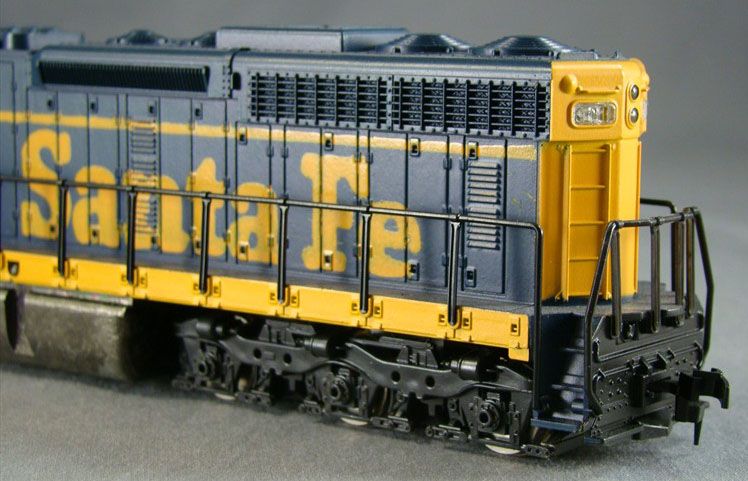 SD24 Diesel
Santa Fe
No. 7001 -1975 Release

SD24 Diesel
Southern
No. 7004 -1975 Release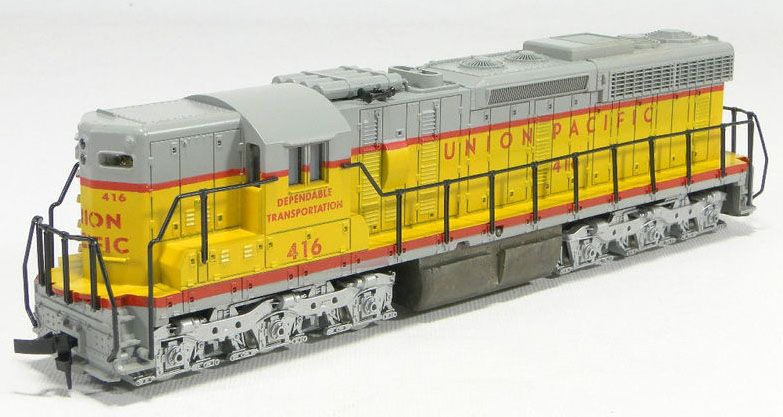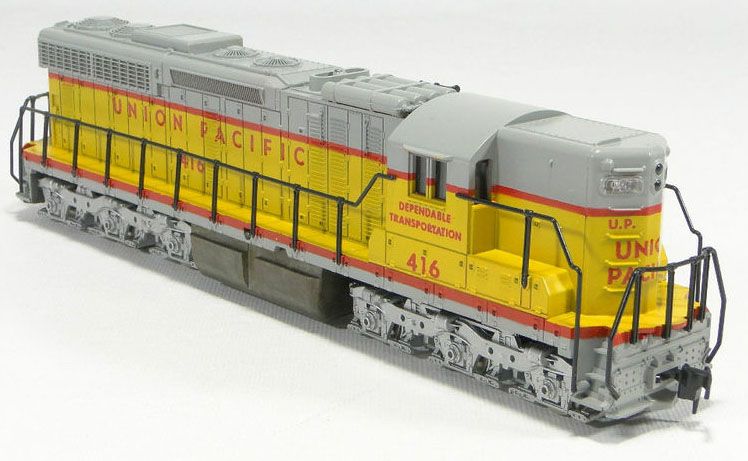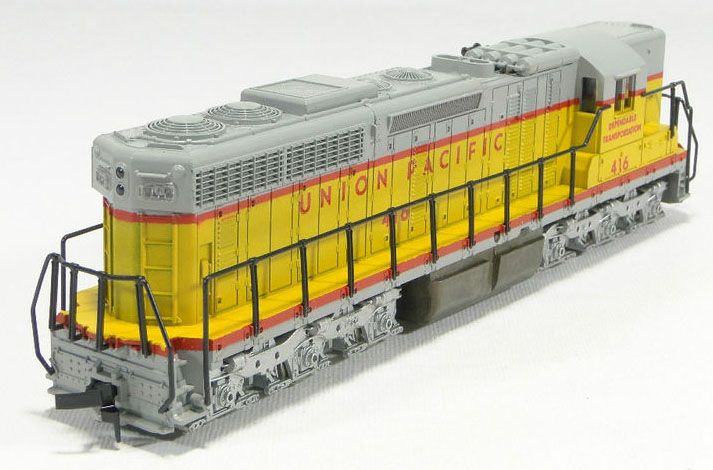 SD24 Diesel
Union Pacific
No. 7002 -1975 Release

SD24 Diesel
Undecorated
No. 7005 -1975 Release
Priced at $25, this HO-scale SD24 model arrives in early 1975. Atlas enters the category of the hobby market with this high-hood EMD SD24. This unit was the first of six diesels produced by Roco in Austria for Atlas beginning in 1975. These models raised the standard for HO-scale plastic model trains in the mid-1970s. The road names introduced for this model's 1975 debut would remain the only ones presented during its time in the Atlas line.
| | |
| --- | --- |
| | |
Railroad Model Craftsman's March 1975 edition reviews the Atlas SD24 in its Test Track section. The review includes pictures of Southern and Union Pacific models. What made this Roco-produced line of Atlas offerings so unique and special back when they were new? The review notes some of the ground-breaking features of this SD24 release...hood doors that are grooved into the body instead of the more typical approach of making them raised on models...flexible nylon one-piece handrails...body mounted couplers...scale width hood. Most of these features are common in today's market, but in 1975 they were eye-catching features that set the Atlas-Roco offerings apart from other HO-scale diesels.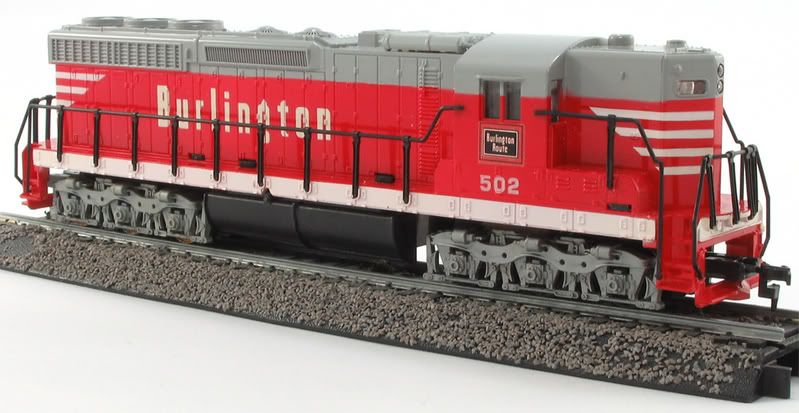 Following the Atlas 1975 release of its SD24 by two years, TYCO begins offering its SD-24 in 1977. The model has a striking resemblance to the Roco-made Atlas offering. You may click on the image of the TYCO Burlington SD24 and you'll be taken to the TYCO Train Resource and more information. Included on the TYCO site is a comparison of the Atlas-Roco and TYCO SD24 models.
Fall 1990 is the date for Con-Cor's release of its SD24 diesel featuring the Roco tooling from 1975. The Con-Cor examples may have used the same tooling that was first found in the Atlas line in 1975, but as you'll notice from reading the Con-Cor ad they were not made in Europe and do differ from their Atlas counterparts.