Brown Box Era HO-Scale Trains
Australian TYCO HO-scale Trains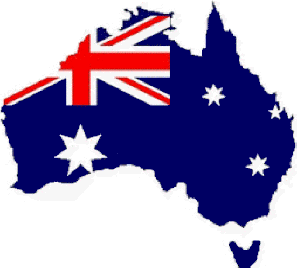 TYCO produced a number of items based on Australian prototypes that were marketed to the Australia model railroader. These HO-scale trains were made in the early/mid 1970s.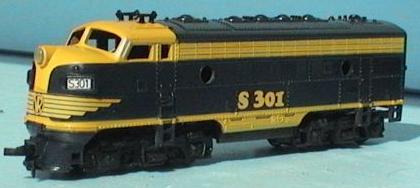 Victorian Railways S-Class A16C Diesel Locomotive (F-9A)
Sharing blue and yellow paint that is similar to TYCO's Santa Fe Freight Scheme F-9A is this Victorian Railways S-Class Diesel Locomotive carrying the roadnumber 301. The TYCO model takes some liberties from the Australian prototype, the original S-Class loco was a six-axle diesel that was longer than a typical EMD F-unit and shorter than an E-unit. TYCO did correctly number this model for an S-Class unit, as the prototypes were numbered S300-S317.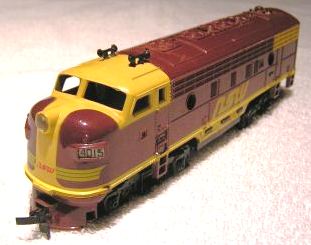 New South Wales Government 42-Class Diesel Locomotive (F-9A)
Featuring a brown-and-yellow scheme, this F-9A from the TYCO line was modeled after the NSW's examples of their 42-Class engines. The prototype model is the same diesel as the VR's S-Class diesels, so again TYCO was using some creative license by substituting its F-9 for this Australian diesel. This model carries TYCO typical '4015' numberboard found on many U.S. F-9s, the NSW's 42-Class diesel began their numbering at 4201.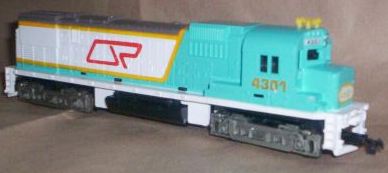 Queensland Rail Alco 430 Diesel Locomotive