EMD produced its first GP38-2 diesel locomotive in 1972. For a rundown of who owned 'em and how many, see Model Railroad News writer Robert Sarberenyi's EMD's GP38-2 Original Owners. The GP38-2 and SD40-2 are among the first "Dash 2" series diesel offerings from EMD.

First in plastic HO-scale was the Life-Like model introduced in 1975.
The next HO-scale plastic GP38-2 example was Athearn's Blue Box model in 1982.

Life-Like's Proto 2000 series introduced a GP38-2 in 2004.

The Atlas Trainman GP38-2 was introduced in 2005.
Bachmann brought their DCC on Board GP38-2 to market in 2006.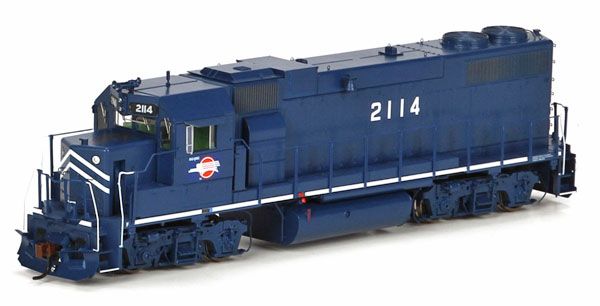 Late 2012 is the promised delivery date for an all-new Athearn Genesis GP38-2. This new HO-scale example will be a multi-part shell allowing for numerous phase and road-specific models.