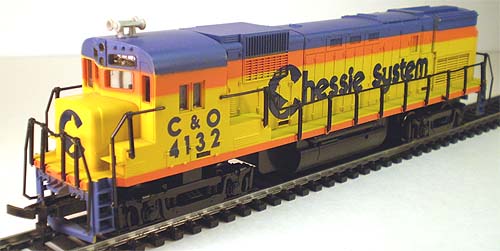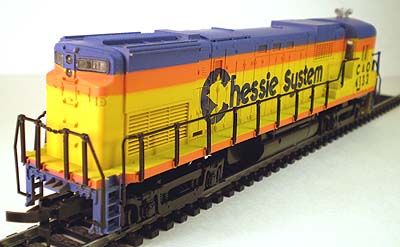 Alco 430 Diesel
Chessie System
No. 3302-009
Alco 430 Diesel
CP Rail
No. 3302-012
This example of the Pemco Alco 430 dressed for CP Rail service carries roadnumber 4234 and is red with CP's multimark logo. The well worn sample presented came in an Aurora package, part of an Aurora train set offering.

Alco 430 Diesel
Louisville & Nashville
No. 3302-013

Alco 430 Diesel
Santa Fe
No. 3302-001 -1980 Release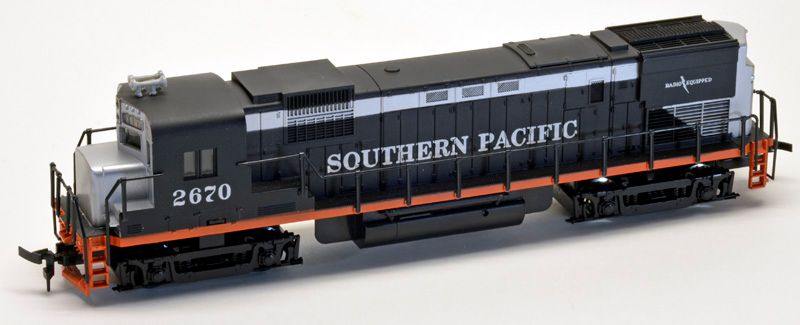 Alco 430 Diesel
Southern Pacific
No. 3302-004 -1980 Release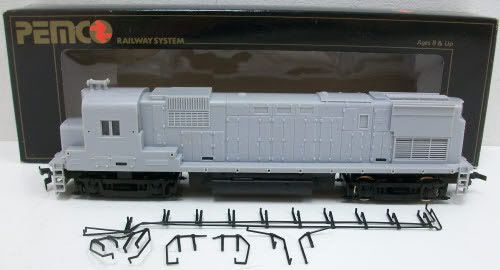 Alco 430 Diesel
Undecorated
As with all Pemco's diesel locomotives, there are four decorated versions of the ALCO 430 offered.
No Undecorated ALCO 430 is listed in the Pemco catalog or price listing. An undecorated model is generally thought of as a rarity among the R-T-R or toy train class, but they do exist more often than one might expect.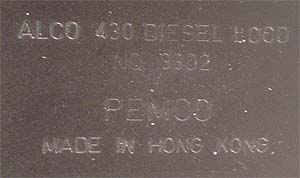 Above is what you'll find on the underside of the Pemco Alco 430's fuel tank. Below is the paperwork included in Pemco's Alco 430 offering. Click on either image for a larger version of each page...