U36C Diesel
Chessie System
No. 6-8061 -1980 Release
This Western Maryland U36C in Chessie System colors was the power for Lionel's Collector Series Royal Limited release of 1980.
U36C Diesel
Delaware & Hudson
No. 6-8050 -Powered -1980 Release
No. 6-8051 -Dummy -1980 Release
U36C Diesel
Southern Pacific
No. 6-8960 -Powered -1979 Release
No. 6-8961 -Dummy -1979 Release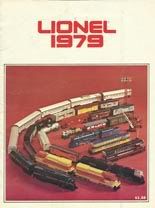 The U36C makes the cover of Lionel's 1979 catalog, but you'll not find it inside the publication. Lionel's Command Performance Spring 1979 flyer features the U36C pair in SP and this catalog does include The Southern Pacific Limited (No. 6-1970) set. Issued in Lionel's Collector Series in 1980 is the Chessie System U36C in The Royal Limited (No. 6-1070) set. A powered and dummy U36C was included in the 1980 catalog in Delaware & Hudson paint.