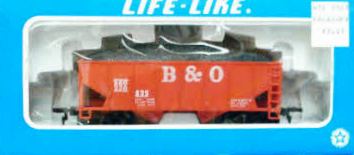 Hopper
Baltimore & Ohio
No. 8575 -1970 Release
The B&O and UP Hopper cars are included beginniing in 1970 and the introduction of the Life-Like model train line. The Hopper retailed for $2 in 1970.

Hopper
Chicago, Burlington & Quincy
No. 08526
Hopper
Dixie Line (Louisville & Nashville)
No.8509
Hopper
Georgia Railroad
Hopper
Louisville & Nashville
No. 8511
Hopper
Pittsburgh & Shawmut
No. 8569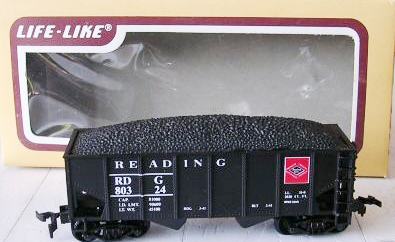 Hopper
Reading
No. 8510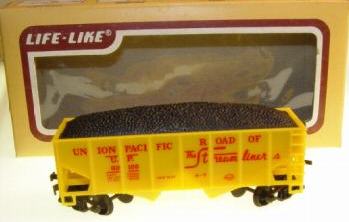 Hopper
Union Pacific
No. 8573 -1970 Release
There are at least a couple variations to Life-Like's Union Pacific 2-Bay Hopper. As seen here, some examples feature red lettering and others have black lettering.
Hopper
Western Maryland
No. 8508