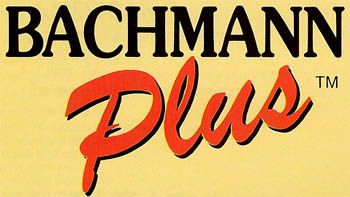 EMD GP35 Diesel Locomotive
Canadian Pacific
No. 11512 CP #5017 -1st Bachmann Plus Release 1993
No. 11513 CP #5025 -1st Bachmann Plus Release 1993
EMD GP35 Diesel Locomotive
CSX
No. 11514 CSX #4404 Blue, Gray & Yellow -1st Bachmann Plus Release 1993
No. 11515 CSX #4418 Blue, Gray & Yellow -1st Bachmann Plus Release 1993
EMD GP35 Diesel Locomotive
Conrail
No. 11506 CR #2271 -1st Bachmann Plus Release 1993
No. 11507 CR #2324 -1st Bachmann Plus Release 1993
EMD GP35 Diesel Locomotive
Great Northern
No. 11508 GN #3018 -1st Bachmann Plus Release 1993
No. 11509 GN #3024 -1st Bachmann Plus Release 1993
EMD GP35 Diesel Locomotive
Pennsylvania Railroad
No. 11510 PRR #2262 -1st Bachmann Plus Release 1993
No. 11511 PRR #2320 -1st Bachmann Plus Release 1993
EMD GP35 Diesel Locomotive
Santa Fe
No. 11504 ATSF #2894 -1st Bachmann Plus Release 1993
No. 11505 ATSF #2949 -1st Bachmann Plus Release 1993
EMD GP35 Diesel Locomotive
Union Pacific
No. 11502 UP #749 -1st Bachmann Plus Release 1993
No. 11503 UP #763 -1st Bachmann Plus Release 1993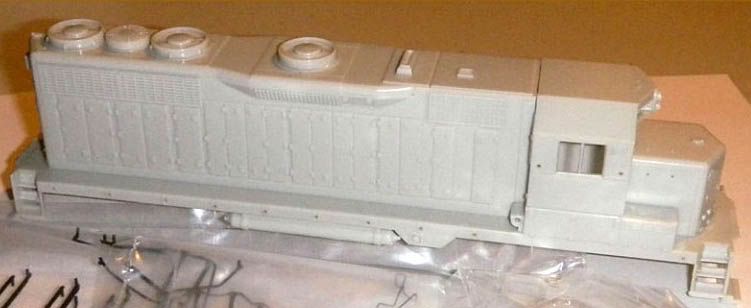 EMD GP35 Diesel Locomotive
Undecorated
No. 11501 -1st Bachmann Plus Release 1993
New in Bachmann's 1993 catalog was the Plus line GP35. Retailing for $39.95 that year, Bachmann offers seven roadnames each having two roadnumbers available. An Undecorated GP35 is also in the original Bachmann Plus relase of 1993.

The GP35 returns in 1994 with the same group of roadnames and roadnumbers, now at $42.95. For 1995, the same offering is back at $46 each.

In 1996, the Bachmann Plus GP35 is missing from the annual product catalog. Bachmann catalogs the GP35 as a Spectrum release in 1997 with the same roadnames minus a roadnumber each.