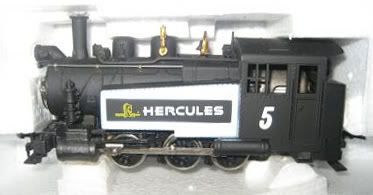 Saddle Tank 0-6-0 Steam Engine
Hercules
1978 (No.0617)
The Hercules example is not pictured, but listed with the Santa Fe and Pennsy Saddle Tank steamers in the 1978 catalog. That year the retail is $16 for this model. Bachmann's 1978 catalog is also the final year any Saddle Tank find itself in the steam engine roster.
eBay auction image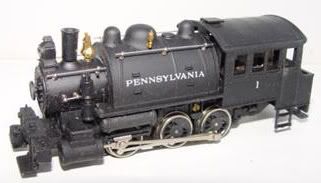 Saddle Tank 0-6-0 Steam Engine
Pennsylvania
1972-1978 (No.0612)
The Saddle Tank is Bachmann's first HO-scale steam engine offering. It is first found in the company's 1972 product catalog. For its introduction, Bachmann lists the above Pennsy example and a Santa Fe version. The Saddle Tank is shown as available in a powered model with operating headlight carrying a retail of $12.
eBay auction image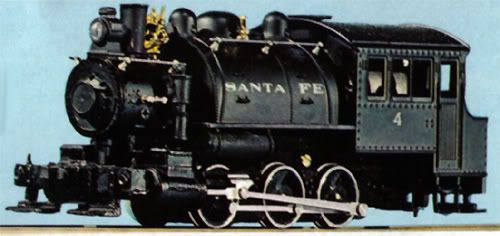 Saddle Tank 0-6-0 Steam Engine
Santa Fe
1972-1978 (No.0616)
Bachmann catalog image