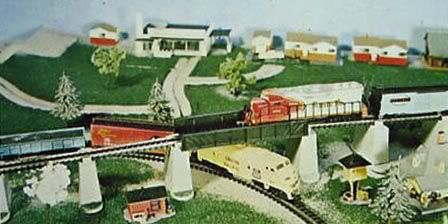 Bachmann's 1968 catalog includes the introduction of the company's N-scale model train line. The catalog illustrations all feature HO-scale models subbing for the N-scale items. The GP40 pictured appears to be an Athearn GP35 with the middle radiator fan raised to give the look of a GP40. The mock-up model is custom painted in Santa Fe red-and-silver passenger colors and carries roadnumber 4561. The F9-A found in the 1968 catalog is a TYCO Union Pacific model and the F9-B is TYCO's Canadian National model. Diesel Locomotives at the '68 launch included the GP40, F9-A and F9-B.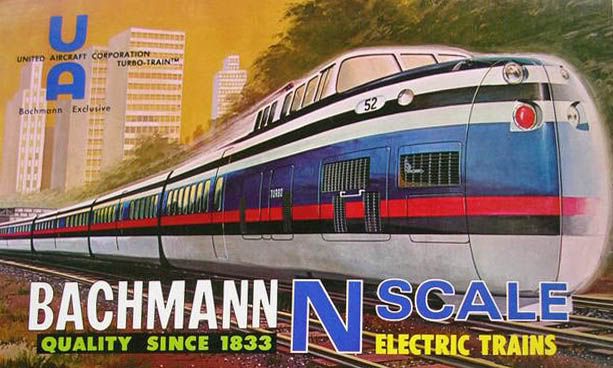 Diesel Locomotives are organized by type with each having its own page. Roadnames offered are presented alphabetically on each page. Stock number information, release date and image are presented below the roadname, when known.
For optimal webpage loading, images are presented no larger than 500 pixels wide. When larger images are available, you'll find by hovering over the image your cursor will bring up, "Click For Larger Image." Clicking on the smaller image will open, in a new window, the larger version of the image for best viewing.