Caboose
Baltimore & Ohio
No.

Caboose
Burlington
Caboose
Pennsylvania Railroad
No. 495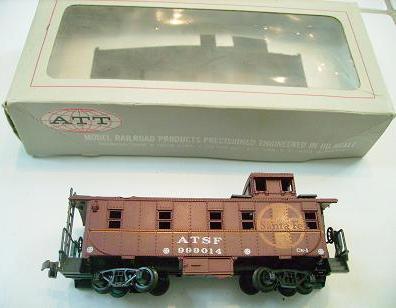 Caboose
Santa Fe
No.498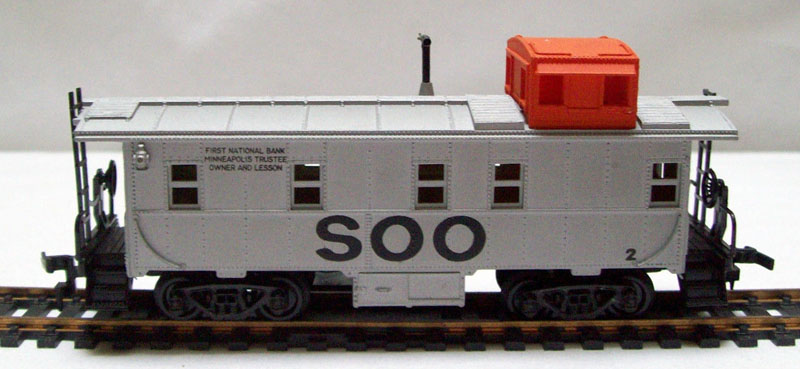 Caboose
Soo Line
No. 496
Caboose
Southern Pacific
No. 497
Caboose
Transfer
No.499
Caboose
Union Pacific
No. 496
Caboose
12 Assorted
No. 494
ATT lists five roadnames (Pennsy, UP, ATSF, SP, Transfer) in the 1969-70 catalog. Each caboose had a retail of $2.98 that year; the 12 Assorted group sold for $36.
American, Train & Track presents its Union Pacific caboose as stock number 296. As illustrated, a Soo Line caboose offering was present from the company and it carried stock number 296. This is not entirely uncommon to have conflicts in numbering of items in a manufacturer's line.