Box Car
ACY
No. 417
Box Car
C&O
No. 412
Box Car
DT&I
No. 410
Box Car
Illinois Central
No. 419
Box Car
New York Central
No. 410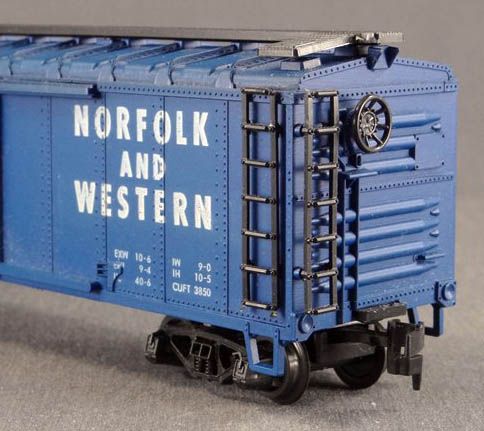 Box Car
Norfolk & Western
No.415
Box Car
Penn Central
No. 418
Box Car
Pennsylvania
No. 411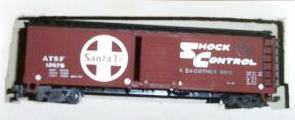 Box Car
Santa Fe
No.414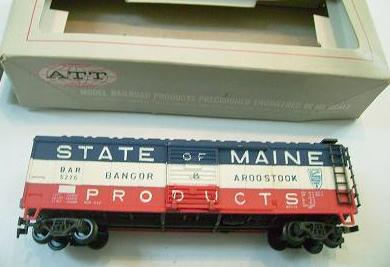 Box Car
State of Maine
No.412
Box Car
Vermont
No.416
12 Assorted Box Cars
No. 409
The 1969-70 ATT product catalog listed the dealer dozen pack of assorted roadnames with a $30 retail. Individual Box Cars sold for $2.49, according to this same catalog.
American Train & Track includes nine roadnames for the Box Car in the 1969-70 product catalog. This is the largest variety of roadnames cataloged for any of the company's freight car offerings.
Numerically, the ATT Box Car falls in line behind the Ore Car offering according to the company's stock number system.