EMD SD9
Burlington Northern
No.3802 -Powered
No.3822 -Dummy
EMD SD9
Milwaukee Road
No.3803 -Powered
No.3823 -Dummy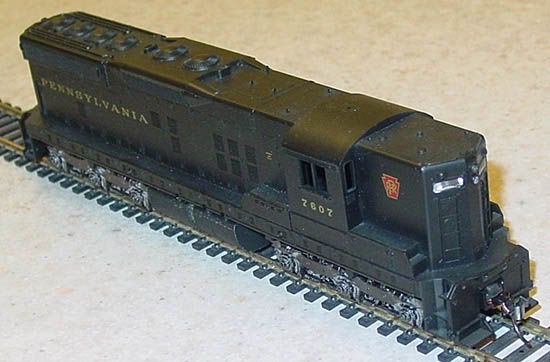 EMD SD9
Pennsylvania
No.3804 -Powered
No.3824 -Dummy
EMD SD9
Santa Fe
No. 3801 -Powered
No. 3821 -Dummy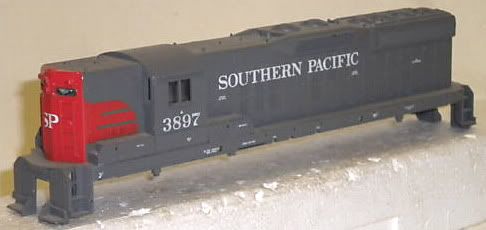 EMD SD9
Southern Pacific
No.3805 -Powered
No.3825 -Dummy
EMD SD9
Union Pacific
No.3806 -Powered
No.3826 -Dummy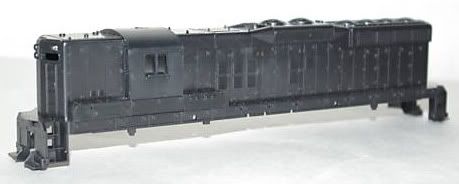 EMD SD9
Undecorated
No.3800 -Powered
No.3820 -Dummy
Illustrated to the left is the November 1974 ad announcing the coming Athearn SD9. The May 1975 issue of Railroad Modeler reviews the SD9 model from Athearn. An interesting reveal of the changes the hobby market has gone through over the years is the reference in the review that Athearn's SD9 is "supplied ready to run." Compare the application of horns, windows and numberboards, couplers, and constructing and applying the handrails as "ready to run" with today's Athearn RTR models that ask only that the user be able to remove the loco from the box and put it on the rails.
EMD produced the SD9 from early 1954 through mid 1959. According to a listing on Wikipedia, the Athearn roster checks out for original prototype owners on the SD9, except for the Santa Fe and Union Pacific examples.

The 1975 ad presented here notes the SD9 is flywheel equipped, this drive feature was new at the time. The Athearn SD9 is one of the few blue box era releases prior to the '80s to have always enjoyed flywheels as standard issue. The Athearn SD9 is the last diesel to be issued with a wider than prototype hood. Athearn would next release the FM Trainmaster, followed by the EMD SD40-2 and scale width hoods would become standard.